vex is a list of names in a restrained space: ChristofMigoneMichelF.CôtéLouis OuelletGregoryWhitehead. vex is a meeting place which is divisible by three: Erik Satie, Gilles Deleuze, Antonin Artaud. vex is a series of accidents, problematic strategies, absurd tactics and misunderstood languages. Communication between two persons becomes a third being. This being is the territory where the two coexist and translate each other. It is a junction where collisions abound, a site susceptible to incendiary sparks and spontaneous combustions. In spite of the dangers, these are the moments we crave, for these are the vexations which inscribe themselves unto our memories.
AVTR 009 / 1998
UPC/EAN 771028210923
Total duration

:

62:26
Not in catalogue
This item is not available through our web site. We have catalogued it for information purposes only. You might find more details about this item on the OHM / Avatar website.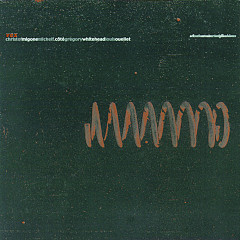 vex
In the press
Phil England, The Wire, no. 167, January 1, 1998

Chris Yurkiw, Montreal Mirror, November 13, 1997
Phil England,
The Wire
, no. 167, January 1, 1998
Chris Migone's Hole In The Head uses vocal utterances and raw body of incidental, abrasive and mediated sound in equal measure. Many of these short pieces are inspired by "insane" writings and often use materials generated during Christof's now defunct weekly radio show. The sensuality of sound is put at the service of Migone's schizophrenic art - an art which mirrors disordered, fragmented, interrupted, lateral thought and present psychological excavations as densely edited sound poetry. In synthesising and extending the ideas of Burroughs (cut-up) and Artaud (psychological substance of glossolalia) Christof has crafted out a territory all his own.
Students of psycholinguistics and sympathisers with Bertold Brecht's ideas on interactive radio should recall Christof Migone's sound breaking show on CKUT-FM, Danger in Paradise, whence a goodly chunk of this "schizophonic art" is culled. Mics are misused, CD players skip, syllables are snipped and recognized languages lapse into what Allen S. Weiss calls in the liner notes "Migone's oral and aural contortions, ruins, lacerations, abrasions and ruptures. " Great fodder for your answering machine. 8/10