René Lussier takes improvisation to its extreme… — Splendid E-Zine, USA
… a cubistic picture of the guitarist in action. — The Wire, UK
These thirteen acoustic guitar improvisations are devoid of all editing, superimposition, equalization, and reverberation. Eight microphones were used for the recording, and the mixing of these eight sources highlights the improvisational structures and the different points of view—or of hearing—in a way that respects the integrity of the act. In order to fully appreciate the sculptural aspect of this approach, listening on headphones is strongly recommended.
Like his previous (AM 075), this album is devoted to the solo performances that satisfy René Lussier's need to take stock and to relate his love story with the guitar, a story that he writes outside of established idioms even though he is following in the footsteps of many other guitarists. He admits that initially the undertaking was a terrifying one, because the path that lies before the solo guitar performer is one that has been well trod, and trod by great artists, and because the result of the exercise is a pitiless one: it provides the improviser with a snapshot, a sort of unretouched and unvarnished self-portrait, and upon listening to it the only thing he can say is "That is where I've come from, and this is where I've come to."
Chosen from some thirty pieces that were recorded over a three-day period in Avatar's studios in Québec City, these thirteen improvisations bear witness to a profoundly personal experience and are presented to the listener much like pages torn from a personal diary and are designed to be listened to in a similar way—in the privileged space of acoustic intimacy, and where all preconception and guitaristic convention have been stripped away.
AVTR 020 / 2000
UPC/EAN 771028212026
Total duration

:

54:10
Not in catalogue
This item is not available through our web site. We have catalogued it for information purposes only. You might find more details about this item on the OHM / Avatar website.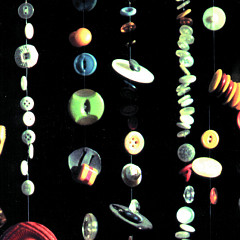 Déboutonné
Acoustic guitar solos
In the press
Theodore Defosse, Splendid E-Zine, November 19, 2001

Julian Cowley,

The Wire

, no. 213, November 1, 2001

… a cubistic picture of the guitarist in action.

Dolf Mulder, Vital, no. 294, October 12, 2001

Take it as a honest invitation. You won't regret it.

Mike Chamberlain, Hour, October 11, 2001

Lussier's approach to the guitar is visceral…

Réjean Beaucage, Voir, September 20, 2001

… le guitariste triture son instrument quasiment jusqu'à l'indécence.