Éclats de voix: Prix Ars Electronica 1993 — Mention
… effortlessly outguns most greyscale offerings from the laptop massive. — The Wire, UK
… a true finesse and understanding between man, technology and his environs. — Digital Artifact, USA
CAT 116 / 2001
UPC/EAN 666908011625
Total duration

:

66:06
Not in catalogue
This item is not available through our web site. We have catalogued it for information purposes only. You might find more details about this item on the Rephlex website.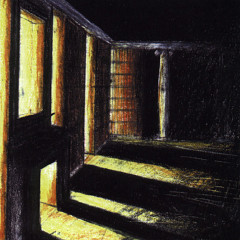 Sonars
In the press
Chris Sharp,

The Wire

, no. 212, October 1, 2001

… effortlessly outguns most greyscale offerings from the laptop massive.

Digital Artifact, September 1, 2001

… a true finesse and understanding between man, technology and his environs.

Steve Benner,

Amazon

, August 21, 2001

… a worthwhile collection of Normandeau's music…

Philip Raffaele, Absorb, July 1, 2001

… Sonars lies at the polar opposite end of the spectrum to what is generic mainstream electronic music…

Eric Cook, Splendid E-Zine, June 25, 2001

… a "cinema for the ear" which will lead you down unexpected paths.