Canada Council for the Arts
This music is incredibly beautiful. It sounds naïve, but that's the sum of what I hear here; beauty! — Sonoloco Record Reviews, Sweden
… une expérience unique et à renouveler le plus souvent possible. — Le son du grisli, France
IMED 0896 / 2008
UPC/EAN 771028089697
Total duration

:

62:16
Stereo
AAC, 320 kbps
MP3, 320 kbps
48 kHz, 24 bits
DVD-Audio — Advanced Resolution: Stereo (MLP 4824) •• DVD-Video [NTSC, multi-region]: Stereo (4824) •• DVD-ROM: MP3 (320 kbps), AAC (320 kbps) files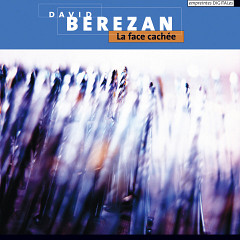 La face cachée
Notices
Of all the things I have learned about my own music, the notions of revealing and discovery seem the most essential. There are two sides of myself at work here, in co-operation, and sometimes in conflict, in the creation of the pieces presented on this disc.
On the one hand, I search for sound sources that are sonically appealing, and that I connect with on a personal and tangible level, in their real world and everyday setting. On the other hand, through processes of transformation, reconstruction and imagination, I create and reveal hidden spaces, characters, and substance from those sources. Within, underneath, and behind the sound objects and concepts, there are often unexpected sound worlds in terms of detail, colour, and dynamic.
For me, this multi-faceted aural-vision that twists, turns, and opens into itself is the magic of the art form. It is also through this process of discovering "the hidden side" (La face cachée) that I discover as much about myself.
I want to thank Jonty Harrison, David Eagle, Gordon Nicholson, Jamie Philp, Ricardo Climent, Alexis Guneratne, Howie Thomson, Jean-François Denis, Dominique Bassal, Tamagawa University (Tokyo, Japan), and Francis Dhomont.
This disc and its music is dedicated to my parents: Jennie and Victor Berezan.
David Berezan [viii-08]
In the press
This music is incredibly beautiful. It sounds naïve, but that's the sum of what I hear here

;

beauty

!

Pavel Zelinka, His Voice, September 1, 2009

… une expérience unique et à renouveler le plus souvent possible.

… des compositions lumineuses et rythmées dédiées à des films imaginaires…

Une œuvre introspective, riche et particulièrement plaisante.

… a couple of new releases from award-winning electroacoustic composers…

Frans De Waard,

Vital

, no. 669, March 9, 2009

He is firmly based in the tradition of electroacoustic and acousmatic music, and fits very well the many releases on this label.
Blog
empreintes DIGITALes returns with two more DVD-Audio with HD (24-bit high definition) sound — both discs were mastered by Dominique Bassal. Ned Bouhalassa (Québec): Gratte-cité in stereo and "Surround 5.1") With Fortner Anderson, D…