Prix Qwartz Expérimental 2010 — Nomination
… un'opera che non mancherà di strappare consensi ammirati anche fra coloro che sono meno addentrati nel genere. — The Vibes, Italy
L'art du mixage atteint ici des sommets et l'œuvre finale, découpée en trois mouvements, surprend par sa cohésion… — Octopus, France
IMED 0898 / 2008
UPC/EAN 771028089826
Total duration

:

60:00
IMED 0898_NUM / 2008
UPC/EAN 771028089888
Total duration

:

60:00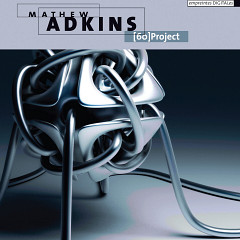 [60]Project
In the press
Dionisio Capuano,

Blow Up

, no. 139, December 1, 2009

Vito Camarretta, The Vibes, July 9, 2009

… un'opera che non mancherà di strappare consensi ammirati anche fra coloro che sono meno addentrati nel genere.

Jean-Claude Gevrey, Octopus, July 1, 2009

L'art du mixage atteint ici des sommets et l'œuvre finale, découpée en trois mouvements, surprend par sa cohésion…

Michael We,

Nonpop

, May 8, 2009

Auffallend von Beginn an ist die starke organische Atmosphäre, vermutlich den vielen natürlichen Geräuschen geschuldet, welche die Basis für die circa 60 Minuten bilden.

Karsten Zimalla, Westzeit, May 1, 2009

Jos Smolders, Earlabs, April 23, 2009

The result is a beautiful 74 minutes of electroacoustic music.

Chris Sharp,

The Wire

, no. 300, February 1, 2009

…

Adkins

blends these awkward, haunting and darkly resonant fragments with considerable guile.

The sounds have a smooth sophistication that contrasts hugely with the bumpy graininess of

Schaeffer

's music, but

Adkins

still admires his pioneering experiments.
Blog
The album [60]Project by Monty Adkins is nominated in the Experimentation / Research category of the sixth edition of the Qwartz Electronic Music Awards. Listen to and vote online for the finalist of your choice from December 7, 2009…

Wednesday, December 2, 2009 /

General

[60]Project by Monty Adkins will be performed on April 30, 2009 at the Royal Danish Academy of Music (DKDM) in Aarhus (Denmark). On May 5, the project will then be presented at the Espaço Cultural Sérgio Porto in Rio de Janeiro (Braz…