Canada Council for the Arts
Made for the adventurous, its quality is high… — See Magazine, Canada
All these tracks are very good explorations in sound texture and rhythmic pieces. — Exclaim!, Canada
Founded in October 1998, No Type is one of the oldest and most established MP3 labels. As 2002 begins, No Type is now releasing CDs, with the noted complicity of DIFFUSION i MéDIA. This compilation, entitled The Freest of Radicals gives a broad overview of the "No Type sound," or absence thereof. [2 CD for the price of 1]
IMNT 0201/02 / 2002
UPC/EAN 771028020126
Total duration

:

155:09
bait disc
switch disc (or is it the other way around
?

)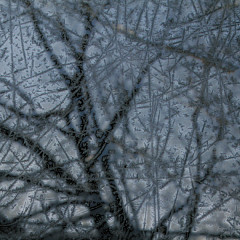 The Freest of Radicals
[Radicaux les plus libres]
Various artists
CAD 18.75

CAD 25.00 (-25%)

US+3.00+4.00
Notices
"so too, in a political sense, a free radical could be someone operating within a conservative environment where the traditional order rules, so much so that it may refuse to change, adapt, and evolve so that it can stay 'healthy.' to survive, it needs to make sure the potential causes of its cancer go away, permanently, if at all possible."
— brian carroll, "automadness: terrors of EM research" (2001)
i saw ayn rand reffered to just the other day on some mailing list as a "defender of freedom to the point of radicalism," which gave me a chill & a chuckle at the same time. what our title pretends we are is "the freest of radicals," implying radicalism along & at once with freedom, whereas ayn rand would have freedom (for herself) before radicalism (to get there). but of course, our position is politically untenable in its very terms. freedom impairs the practicality of true radicalism… & yet…
can you not get along by not being friends? freedom is a uniter along with an individualizer. radicalism is a socializer along with a dissenter. of course, i'm painting large strokes. but perhaps my proposition aims at accepting the fact of their imperfect marriage, & to make it fruitful on both a social & an individual level. i think the goal is that if there is a game, there are plenty of different rules on every level, & the understanding of this existence of many rules becomes a "rule of rules." it's a thrilling prospect, but it's a risk too: how do you "enforce," not to say "justify" this meta-legality?
with this in mind, perhaps one may conceive of art as a simulation space, as a means to resolve, or at least attempt, this complex, perhaps dangerous, problem. i don't doubt that this has been done before, & this is actually more of a reason to try. i believe with marshall mcluhan that technical advances ("new media") may effect other spaces such as social; internet is already a powerful way to conduct new community experiments. prudently seeking positive change — & keeping in mind that this change must be threefold: individual (the gall to step forward), social (care for whom & what we may affect) & the both of them considered together, as a third party, for complex, changing systems require a momentum of 3. & the new possibility, now unveiled: to be "a radical, freely"; hence "everything, moderately." as for the danger: this whole thing sounds too metaphysical for its own good.
David Turgeon, November 18, 2001 (reformatted from a November 1999 email to Brian Carroll) [xi-01]
In the press
Prosper Prodaniuk, See Magazine, September 5, 2003

Made for the adventurous, its quality is high…

I Khider,

Exclaim

!

, October 17, 2002

All these tracks are very good explorations in sound texture and rhythmic pieces.

Voiceworks, August 1, 2002

There is an excitement in the sheer variety presented but further in the skill of execution…

Mmm, tasty, pass the milk.

George Zahora, Splendid E-Zine, June 4, 2002

… the most wildly wonderful, defiantly peculiar sounds you'll hear this year… albums like

The Freest of Radicals

restore faith in the musical adventure…

François Couture, AllMusic, June 1, 2002

The weirdest tracks often end up to be the best and discoveries await by the dozen.

The concept is wonderful, the result shining…

Nicola Catalano, Rumore, no. 125, June 1, 2002

Phillip Sherburne,

The Wire

, no. 221, June 1, 2002

True to No Type's range, there are plenty of sounds to captivate and confound…

Mark Teppo, Earpollution, May 20, 2002

… a two-CD set that encapsulates where No Type has been. Or… what sort of boundaries they don't bother keeping to.

Tobias C van Veen, Capital Magazine, May 17, 2002

No Type is dedicated to the odd, the obtuse, and the wicked in the genres of microsound, noise, IDM… leaving the listener strangely comfortable in a sea of sound…

… this compilation is something you must get if you like ambient, IDM, experimental rhythms or anything in between

!

Étienne Côté-Paluck, Voir, April 25, 2002

Des pièces créées sans facilité qui tentent de pousser les limites de la musique.

Chris Twomey, Tandem News, April 19, 2002

Andreas Stuhlmann, Real Tokyo, April 15, 2002

… a release that is exciting from the first to the last moment.

AD, Record Camp, April 1, 2002

You're not looking at a label that has a quota to fill or a manifesto which each artist most follow, the name No Type itself seems to be the manifesto and instruction booklet.

Gary Flanagan, Nightwaves, no. 11, April 1, 2002

… some of the most daring drones and audio atmospheres that you are likely to hear.

Rob Geary, Grooves, April 1, 2002

With the incredible variety here,

The Freest of Radicals

accurately captures the joyous anarchy of the No Type label.

Anyone with an open-minded view on music will definitely discover something they like on this compilation…

Richard di Santo, Incursion Music Review, March 19, 2002

… a quick thumbnail guide to discovering some new and adventurous music.

Jeremy Keens, Ampersand Etcetera, no. 2002_3, February 28, 2002

… No Type should need no introduction — it is (to my mind) the best web music label…

Roel Meelkop, Vital, February 15, 2002

… some very strange and intriguing tracks are included.

Nicolas Houle, Voir, February 14, 2002

Simon-Pierre Beaudet, Voce del Popolo, no. 01:02, December 15, 2001

Nous sommes sur No Type parce que nous croyons à la liberté de créer.

David Cantin, Le Devoir, December 8, 2001

No Type s'associe à l'étiquette de musique électroacoustique empreintes DIGITALes afin de mieux diffuser le travail "de nouveaux créateurs ignorés des circuits habituels".
Blog
Komsomolsk, an electronic duo composed of Philémon (Napalm Jazz, 'Gypt Gore) and Julie Rousse (The Freest of Radicals), will be live October 10, 2002 at Montréal's Graff Gallery for the vernissage of French photographer George Rousse.…

Several new electrocd.com releases ranked well on Vancouver's CJSF experimental charts for the May 21 to June 17, 2002 period. The No Type double CD compilation, The Freest of Radicals, ranked 4th. Chemin de fer, the new CD by sound artis…