Le compositeur y démontre, une nouvelle fois, son étonnante maîtrise du genre. — La Scena Musicale, Québec
Textes de Évelyne Gayou, François Bayle, Jean-Christophe Thomas, Francis Dhomont, Stéphane Roy, Andrew Lewis, Anna Rubin, Katharine Norman, Annette Vande Gorne.
INA PP10 / 2006
ISBN 2869381891
128 pages
Not in catalogue
This item is not available through our web site. We have catalogued it for information purposes only. You might find more details about this item on the Ina-GRM (Groupe de recherches musicales) website.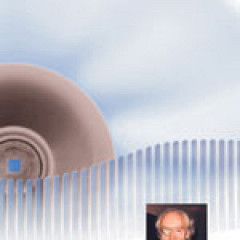 Francis Dhomont
Portraits polychromes 10
Blog
The new "Portraits-polychromes" book — a series published by the Ina-GRM — has just arrived. It is devoted to composer Francis Dhomont.…