[English version of PP16]
INA PP15 / 2010
ISBN 9782869382114
136 pages
Not in catalogue
This item is not available through our web site. We have catalogued it for information purposes only. You might find more details about this item on the Ina-GRM (Groupe de recherches musicales) website.
1

Interview with Denis Smalley

2

Empty Vessels: An analytical listening commentary

3

Wind Chimes: An interactive aural analysis

4

On the collecting and preservation of Wind Chimes' sources

5

Spectromorphology, motion and meta-motion in Denis Smalley's Vortex

6

Spectromorphology of Denis Smalley

7

Spectromorphology in 2010

8

Publications by Denis Smalley, and Annotated Catalog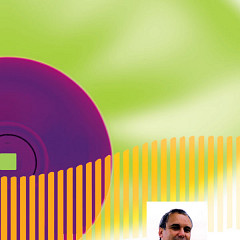 Denis Smalley
Polychrome Portraits 15
:

English version

Évelyne Gayou, ed.
Blog
This 15th "Polychromes Portraits" which is devoted to New Zealand (living in England, UK) composer Denis Smalley was published in English today. The French translation is planned for the end of 2010 2011.…