Second EP from Diablatomica, this time featuring three tracks culled from previous unreleased projects. A rare glimpse into Diablatomica's tortured sound world, worth download time if only for the final track, suitably named Intricate and Lovely.
Note: The original artwork for this release, by Estevan Carlos, has been unfortunately lost when the No Type server was hacked. Apologies.
This item can be downloaded and/or listened to at notype.com.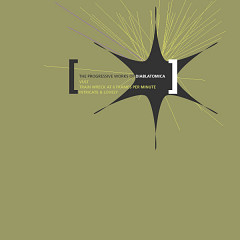 The Progressive Works of Diablatomica