This audio object is the result of an original idea and creative process conceived by Émile Morin. Originally a long trail of images of areas taken during a voyage from Quebec to New York, Morin added the talents of composer John Oswald and writer Gilles Arteau to his "Parcours scénographique." On their own, without any form of contact with Recto/Verso and respecting only basic referential restraints, they supplemented, respectively, a sonic envelope and text. This is the origin of what you are about to hear. We conceived this recording like an oeuvre… autonomous yet distinct. Its strata are like successive layers that superimpose each other while following measured doses. We've strived to recreate spaces visible to the ear. Words are but vocalized sonic material. We believe that amongst these tracks lies a hidden trail.
OBZ 07 / 1997
UPC/EAN 771028220120
Total duration

:

60:10
Not in catalogue
This item is not available through our web site. We have catalogued it for information purposes only. You might find more details about this item on the OHM / Avatar website.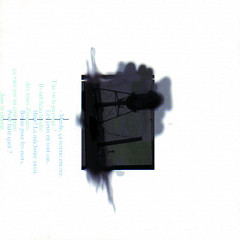 Parcours scénographiques