Philémon (Napalm Jazz, 'Gypt Gore, etc.) presents 3 rumbling, haunting illustrations of George Orwell's classic utopia, Nineteen Eighty-Four. One track for each of Oceania's ideological slogans. What the removal of your freedoms sounds like… If you can still hear such a thing!
Not in catalogue
This item is not available through our web site. We have catalogued it for information purposes only.
This item can be downloaded and/or listened to at notype.com.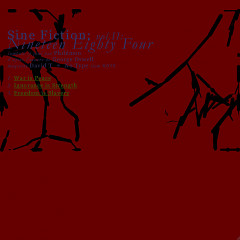 Sine Fiction
vol.II) Nineteen Eighty Four