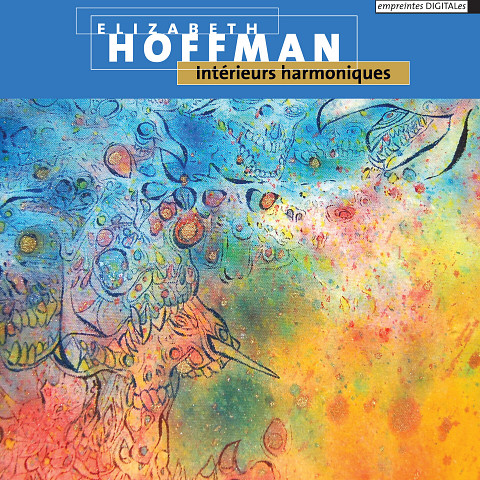 Cover art
:
Giles Lyon
,
Blood and Ice
(2011), acrylic on canvas, 198 x 137 cm, detail
… a questo misterioso ed ampio spazio moderno della musica… — Percorsi Musicali, Italy
Elegant, rich compositions — Monsieur Délire, Québec
New York City composer Elizabeth Hoffman plunges us into her personal sound universe where matter is decomposed, presented in a unique angle. Hoffman calls an imaginary world where drums are transformed into abstract resonances (Resonants), where water rustling turns into a myriad of textures (Water Spirits), where birdsongs become entangled harmonic frames (Songstressed), where the sound of strings bursts out into euphoric accumulations of micro-elements (d-ness). On this disc, natural sound is reinvented in the pure acousmatic tradition where the coherent compositional discourse will profoundly and actively engage the listener.
IMED 12115 / 2012
UPC/EAN 771028211555
Total duration

:

65:10
IMED 12115_NUM / 2012
UPC/EAN 771028211586
Total duration

:

65:10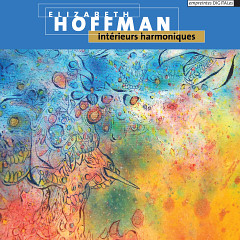 Intérieurs harmoniques
Notices
To some extent, all of the works on this disc are obsessed with harmonic design and with an often unnatural sonic resonance. There is an intended tactility to all of the pieces, and so sounds seem more palpably to be moving through space than through time. Throughout, sources are alluded to via connotative strangenesses in their virtual images.
Elizabeth Hoffman, New York City (New York, USA) [i-12]