Featuring analytical discussions or descriptions of about 150 different pieces of electroacoustic music by women composers in the United States, this book is the most definitive attempt to date to discuss the achievements of women as composers of experimental and avant-garde music from the 1930s to the present day. Using a wealth of primary material such as interviews and personal correspondence, Women Composers and Music Technology in the United States: Crossing the Line also explores currently relevant issues in gender and technology. Drawing out the relationships between composers and their working environments, and between teachers and students, Elizabeth Hinkle-Turner discusses the contribution of women composers to electroacoustic music. Complete with a bibliography and discography covering the work of 90 composers, the book is a valuable resource for those wishing to learn more about particular composers and their works.
ASH 0754604616 / 2006
ISBN 0754604616
308 pages
Hors catalogue
Cet article n'est pas disponible via notre site web. Nous l'avons catalogué à titre informatif seulement.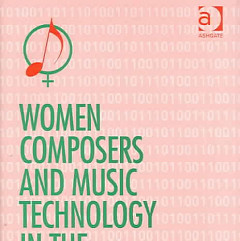 Women Composers and Music Technology in the United States
:

Crossing the Line