Éclats de voix: Prix Ars Electronica 1993 — Mention
… effortlessly outguns most greyscale offerings from the laptop massive. — The Wire, RU
… a true finesse and understanding between man, technology and his environs. — Digital Artifact, ÉU
CAT 116 / 2001
UPC/EAN 666908011625
Durée totale

:

66:06
Hors catalogue
Cet article n'est pas disponible via notre site web. Nous l'avons catalogué à titre informatif seulement. Vous trouverez peut-être de l'information supplémentaire à propos de cet article sur le site de Rephlex.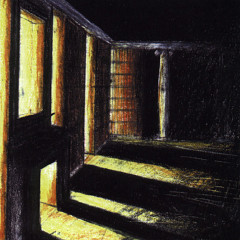 Sonars
La presse en parle
Chris Sharp,

The Wire

, n

o

212, 1 octobre 2001

… effortlessly outguns most greyscale offerings from the laptop massive.

Digital Artifact, 1 septembre 2001

… a true finesse and understanding between man, technology and his environs.

Steve Benner,

Amazon

, 21 août 2001

… a worthwhile collection of Normandeau's music…

Philip Raffaele, Absorb, 1 juillet 2001

… Sonars lies at the polar opposite end of the spectrum to what is generic mainstream electronic music…

Eric Cook, Splendid E-Zine, 25 juin 2001

… a "cinema for the ear" which will lead you down unexpected paths.