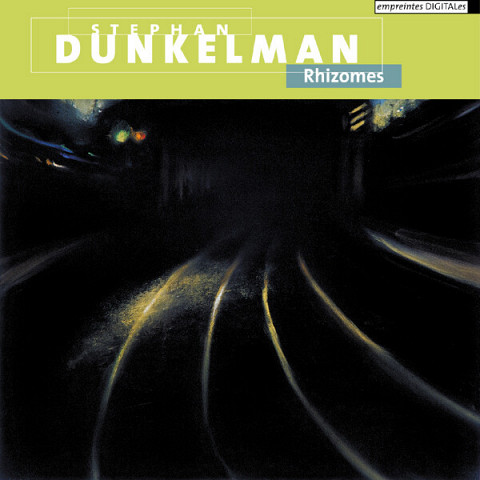 Couverture
:
Axel Miret
,
From Security to Where

?
Ministère de la Communauté française de la Belgique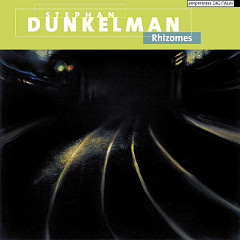 Rhizomes
20,00 CAD

25,00 CAD (-20%)

US+3,00+4,00
Notes de programme
Mon travail consiste à solidariser Temps et Espace animés.
D'une part développer des expressions de l'espace pour le musical; les intégrer à celles, déjà existantes, du temps ou mieux, les dessiner en cours de réalisation lorsque se dévoilent de nouvelles expressions du temps.
D'autre part moduler des motifs sonores choisis pour leurs qualités morphologiques ou imagiques en s'éclairant de leur rhiza pour les dynamiser. Jouer avec les images mentales qu'elles suggèrent et percevoir ainsi la nature des phénomènes animés qui en découlent.
L'esprit de la danse et la nécessité du silence sont les émetteurs/transmetteurs que j'ai choisi pour m'orienter.
Leur présence s'impose et s'oublie en phase de composition pour laisser le spirituel guider les sens.
Pour qu'entre la Terre et le Ciel l'écoute soit verticale.
Remerciements: À Annette Vande Gorne pour ses nombreuses journées d'accueil dans les studios de son association Musiques & Recherches et au Ministère de la Communauté française et à Lionel Larue pour le soutien qu'ils ont apporté à ce projet.
Stephan Dunkelman [iv-02]
Quelques articles recommandés
La presse en parle
Alan Freeman, Audion, no 49, 1 mars 2004

François Couture, electrocd.com, 9 février 2004

SYB, Fake, no 13, 1 juillet 2003

Ruta 66, 1 juillet 2003

PiT, Fake, no 13, 1 juillet 2003

Tobias Bolt,

Skug

, n

o

54, 14 juin 2003

Eine absolute Empfehlung.

Zipo, Aufabwegen, no 33, 1 juin 2003

Alan Freeman, Audion, no 48, 1 juin 2003

… obviously 21st Century music, with a sparkling sound and clarity.

JWB, Gonzo Circus, no 56, 1 avril 2003

Dwight Loop, e/i magazine, no 1, 31 mars 2003

… he displays a true understanding of the use of silence in elaborate constructions.

… l'idée même de musique pour l'oreille.

Brussels dances. With all its architectural extravagances, the voices of its children, the euphoria of broken glass, of the rumble of a distant train, the white noise of rain, the dichotomy of the concrete folds of its flesh.

Vittore Baroni, Rumore, no 133, 1 février 2003

Philippe Robert, Les Inrockuptibles, 1 février 2003

… enchaîne concret et instrumental selon des trajectoires où l'on prendra plaisir à flâner ou se perdre.

Ios Smolders,

Vital

, n

o

357, 30 janvier 2003

Rigobert Dittmann, Bad Alchemy, 17 janvier 2003

Massimo Ricci, Touching Extremes, 6 janvier 2003

… rewarding for open minds and for the ones who dare exiting the borders of known.

T™, Black, no 30, 1 janvier 2003

Jenn Sikes, Splendid E-Zine, 17 décembre 2002

… a really interesting change of the format on Dunkelman's part.

Tom Schulte, Outsight, 15 décembre 2002

François Couture, AllMusic, 1 novembre 2002

… warm and with many fascinating facets, this album is definitely worth your time.

Roald Baudoux, Les Cahiers de l'ACME, no 210, 1 novembre 2002

… un grand équilibre, sans jamais tomber dans le pathos ou l'emphase inutiles.

Stephan Dunkelman

's electroacoustic sound world is one of the most interesting places I've been in contemporary art music.
Blogue
En concert lors de l'événement «Trois visages de la musique électroacoustique», le compositeur belge Stephan Dunkelman lancera en sol européen son premier CD, Rhizomes, étiquette empreintes DIGITALes, le 11 juin 2002 à la Chap…

Rhizomes est le premier CD du compositeur belge Stephan Dunkelman. Ses compositions acousmatiques, inspirées par ses multiples contacts avec des artistes de pratiques différentes (chorégraphes, artistes visuels, créateurs de mode), t…