Conseil des arts du Canada
This music is incredibly beautiful. It sounds naïve, but that's the sum of what I hear here; beauty! — Sonoloco Record Reviews, Suède
… une expérience unique et à renouveler le plus souvent possible. — Le son du grisli, France
IMED 0896 / 2008
UPC/EAN 771028089697
Durée totale

:

62:16
Stéréo
AAC, 320 kbps
MP3, 320 kbps
48 kHz, 24 bits
DVD-Audio — Advanced Resolution: Stéréo (MLP 4824) •• DVD-Vidéo [NTSC, multi-région]: Stéréo (4824) •• DVD-ROM: fichiers MP3 (320 kbps), AAC (320 kbps)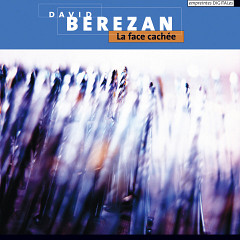 La face cachée
Notes de programme
De tout ce que j'ai pu apprendre sur ma musique, il semble que les notions de révélation et de découverte soient les plus importantes. Les pièces incluses sur ce disque soulignent deux facettes de ma personnalité qui, au cours de leur création, ont collaboré ou se sont affrontées, selon le cas.
D'un côté, je m'intéresse aux sources sonores dont le son me plaît et qui me rejoignent à un niveau personnel et tangible, dans leur contexte habituel. De l'autre côté, à partir de ces sources, je crée et dévoile des espaces, des substances et des personnages cachés, en recourant à des procédés de transformation, de reconstruction et d'imagination. Derrière, sous et à l'intérieur des objets et des concepts sonores, on trouve souvent des univers aux couleurs, aux dynamiques et aux détails inattendus.
Cette vision auditive aux multiples facettes qui se contorsionne, fait volte-face et s'ouvre sur elle-même constitue, pour moi, toute la magie de cette forme artistique. Et si je découvre tant de choses sur moi, c'est à travers ce procédé par lequel je découvre la face cachée.
Merci à Jonty Harrison, David Eagle, Gordon Nicholson, Jamie Philp, Ricardo Climent, Alexis Guneratne, Howie Thomson, Jean-François Denis, Dominique Bassal, Université Tamagawa (Tokyo, Japon) et Francis Dhomont.
Je dédie ce disque et la musique qu'il contient à mes parents, Jennie et Victor Berezan.
David Berezan [traduction française: François Couture, viii-08]
Quelques articles recommandés
La presse en parle
This music is incredibly beautiful. It sounds naïve, but that's the sum of what I hear here

;

beauty

!

Pavel Zelinka, His Voice, 1 septembre 2009

… une expérience unique et à renouveler le plus souvent possible.

… des compositions lumineuses et rythmées dédiées à des films imaginaires…

Une œuvre introspective, riche et particulièrement plaisante.

… a couple of new releases from award-winning electroacoustic composers…

Frans De Waard,

Vital

, n

o

669, 9 mars 2009

He is firmly based in the tradition of electroacoustic and acousmatic music, and fits very well the many releases on this label.
Blogue
empreintes DIGITALes dévoile aujourd'hui deux nouveaux DVD-Audio en son HD (haute définition, 24 bits) qui ont été masterisés par Dominique Bassal. Ned Bouhalassa (Québec): Gratte-cité en stéréo et «Surround 5.1». Avec Fortner Ande…