Prix Qwartz Expérimental 2010 — Nomination
… un'opera che non mancherà di strappare consensi ammirati anche fra coloro che sono meno addentrati nel genere. — The Vibes, Italie
L'art du mixage atteint ici des sommets et l'œuvre finale, découpée en trois mouvements, surprend par sa cohésion… — Octopus, France
IMED 0898 / 2008
UPC/EAN 771028089826
Durée totale

:

60:00
IMED 0898_NUM / 2008
UPC/EAN 771028089888
Durée totale

:

60:00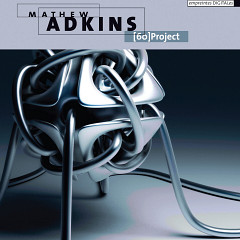 [60]Project
Quelques articles recommandés
La presse en parle
Dionisio Capuano,

Blow Up

, n

o

139, 1 décembre 2009

Vito Camarretta, The Vibes, 9 juillet 2009

… un'opera che non mancherà di strappare consensi ammirati anche fra coloro che sono meno addentrati nel genere.

Jean-Claude Gevrey, Octopus, 1 juillet 2009

L'art du mixage atteint ici des sommets et l'œuvre finale, découpée en trois mouvements, surprend par sa cohésion…

Michael We,

Nonpop

, 8 mai 2009

Auffallend von Beginn an ist die starke organische Atmosphäre, vermutlich den vielen natürlichen Geräuschen geschuldet, welche die Basis für die circa 60 Minuten bilden.

Karsten Zimalla, Westzeit, 1 mai 2009

Jos Smolders, Earlabs, 23 avril 2009

The result is a beautiful 74 minutes of electroacoustic music.

Chris Sharp,

The Wire

, n

o

300, 1 février 2009

…

Adkins

blends these awkward, haunting and darkly resonant fragments with considerable guile.

The sounds have a smooth sophistication that contrasts hugely with the bumpy graininess of

Schaeffer

's music, but

Adkins

still admires his pioneering experiments.
Autres textes
Vital no 672
Blogue
L'album [60]Project de Monty Adkins est mis en nomination dans la catégorie Expérimentation / recherche de la sixième édition des Prix des musiques nouvelles Qwartz. Écoutez et votez en ligne pour votre finaliste préféré du 7 décembr…

[60]Project de Monty Adkins sera joué le 30 avril 2009 à la Royal Danish Academy of Music (DKDM) à Århus (Danemark). Le 5 mai l'œuvre sera présentée à la Espaço Cultural Sérgio Porto à Rio de Janeiro (Brésil).…